What should never be forgotten according to you?
In Matisklo Bosse Provoost creates a world of shuffling chimneys, walking pieces of wood and creatures made out of fabric. These images are set against the presentation of poems of Paul Celan, a holocaust survivor. In this performance we see a world beyond language: a place that lies far before or way beyond mankind. What do you understand straight away, and what remains intangible? Matisklo is a memory of something we have not yet experienced.
Matisklo is a coproduction of Jonge Harten.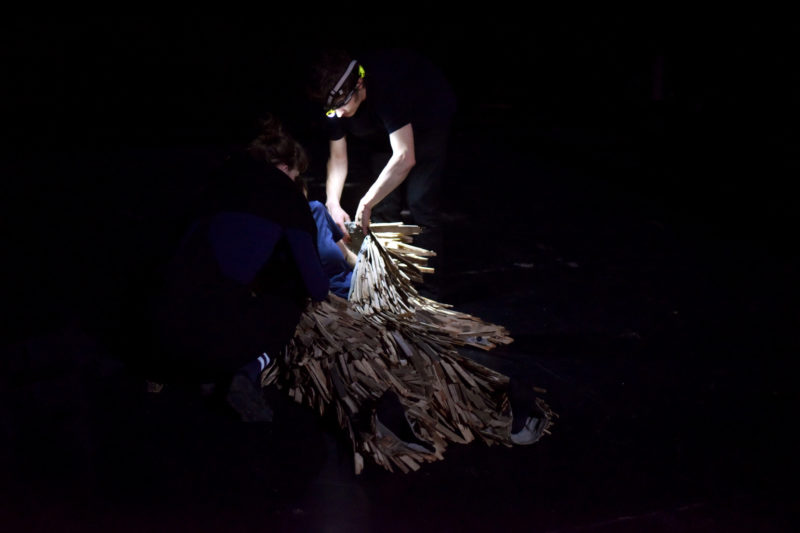 Credits
direction Bosse Provoost text Paul Celan translator Ton Naaijkens with Max Pairon, Ezra Veldhuis, Joeri Happel, Geert Belpaeme, Bosse Provoost and Benjamin Cools costume and scenography Max Pairon, Ezra Veldhuis dramaturgical advice Geert Belpaeme production Kraagsteen vzw, Toneelhuis coproduction Vooruit, Jonge Harten Festival With the support of WP ZIMMER, De Brakke Grond