A play about 10 people, 10 pieces to the puzzle, and one bigger picture
A chaotic clash of people
Trying to fit in the world around them:
How must they act?
How must they move?
When will they stop, and stand still.
From the eye of the storm one can only watch,
So proceed with care:
It will all make sense in the end, here.
Young dancers, actors, and musicians from both Teddy's Last Ride and De Noorderlingen, combine their creative mission to build a new theatrical dance performance, Take Care: a coproduction between the two companies and the Jonge Harten Theaterfestival.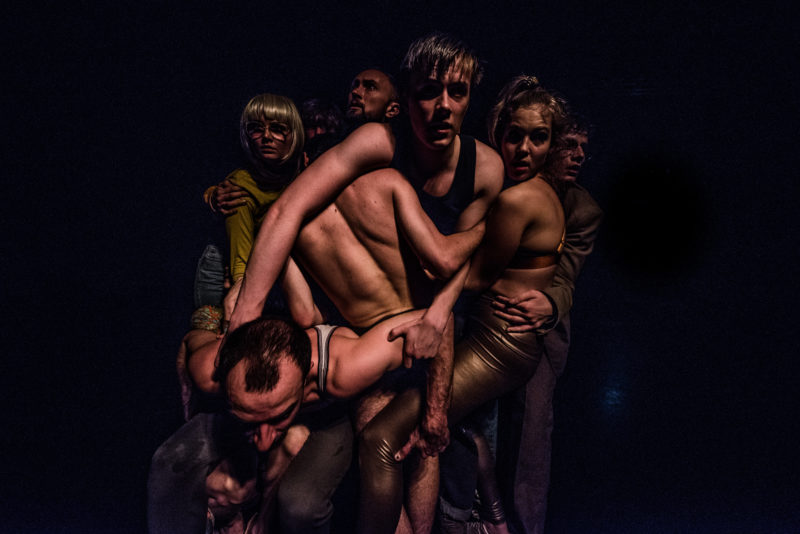 Direction Lotte Lohrengel Play Just van Bommel, Koen ter Braak, Nina Wilson, Tijmen Dietvorst, Annemarije Zoer, Tobias Loeff, Andy Smart, Milan Schudel, Agnese Fiocchi, Manuel Paolini Technique and design Herman van Keulen Costumes Freja Roelofs Photo Koen ter Braak & Boris Stokman Advice Angela Herenda from Club Guy and Roni and Merel Heering from Jonge Harten